Mafia 3, a fresh take on old schooled themed genres. Honour, respect and loyalty is the name of the game. Let's dive in and review this puppy.
Gameplay:
The gameplay is very easy to understand, from veteran players of 3rd person genres to the newbies who are born in the 90s, anyone can get the hang of this game. Dodging bullets and dealing out an array of damage with various weapons. This game puts you in the heat of being in a mafia syndicate.
Another fun part of the game play is the driving. There is the classic handling and then there is the simulation option. This allows players to drift corners and ride along as you were playing games like Grand Tourismo or Need For Speed. It is a very nice feature and a good change for the genre, if offers two styles of play in a single game.
Storyline:
You play as Lincoln Clay who has just returned from the Vietnam War. After his friends get murdered by the local mob, which is run by Sal Marcano. He sets out to exact revenge. The game takes place in 1968 on the streets of New Bordeaux where there is an ongoing war between the black mob and the Haitian gang. 
After sometime Lincoln needs to enlist help. And he finds it in the aid of John Donovan his CIA handler in Vietnam and three underbosses to control his turf; Thomas Burker (Irish mob boss), 
Cassandra (Haitian leader), and Vito Scaletta (thrown out of empire bay following the events of Mafia 2).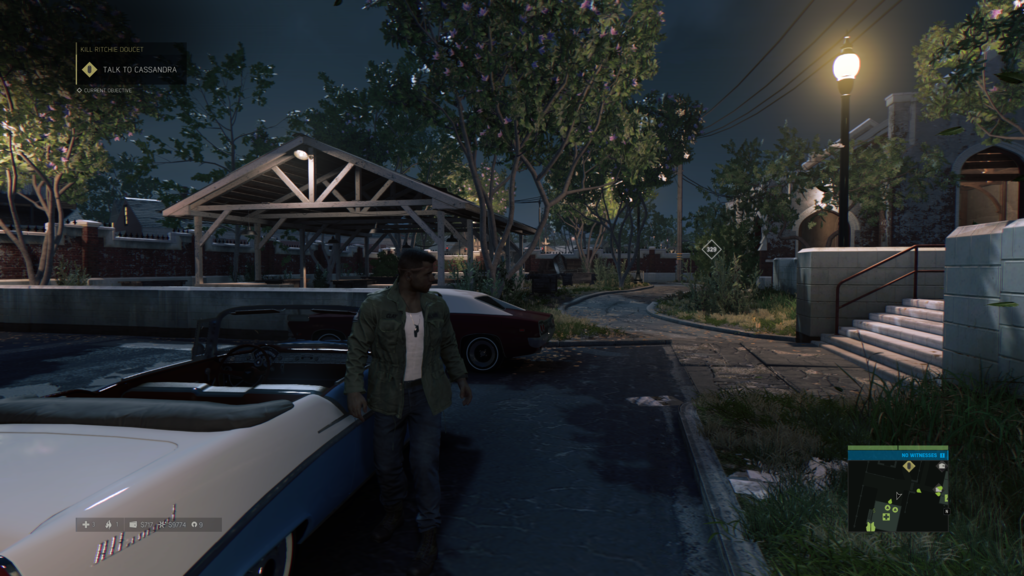 Graphics:
I can't speak for console players but, on pc, this game looks amazing from the bayou to the streets, the sceneries can be breathtakingly beautiful to strangely complex. Detailed features on the residence of the streets and building textures really pull you deeper into the game old timey atmosphere.
Replay Value.
If you played Mafia 2 then you know you have to play this game more than once. All those magazines aren't going to find themselves. There are also old vinyl records which can be found around the city to collect and listen to. Even when you finish the story missions there is still a ton on places to go and explore. Hidden vehicles to find can keep you busy once you completed the game.
My Opinion:
There is a very rich and enjoyable storyline about comradeship and betrayal. Graphically stunning, and free roam is always a great addition to a game. Hours of fun to just explore the open world. Definitely a game to try out before this year ends. You might even still be playing in 2017.