Feel the wind brush through your hair as you gallop around different tracks and leap over fences in the newly released horse simulation game Riding Club Championships.  The game has been released on steam as a F2P (Free to Play) game on the 27th of September. And according steam's 51 reviewers of the game, majority of them like it. The game offers neat graphics, from green fields to indoor tracks. The graphics are not to impressive, but it is sufficient for the brand of game.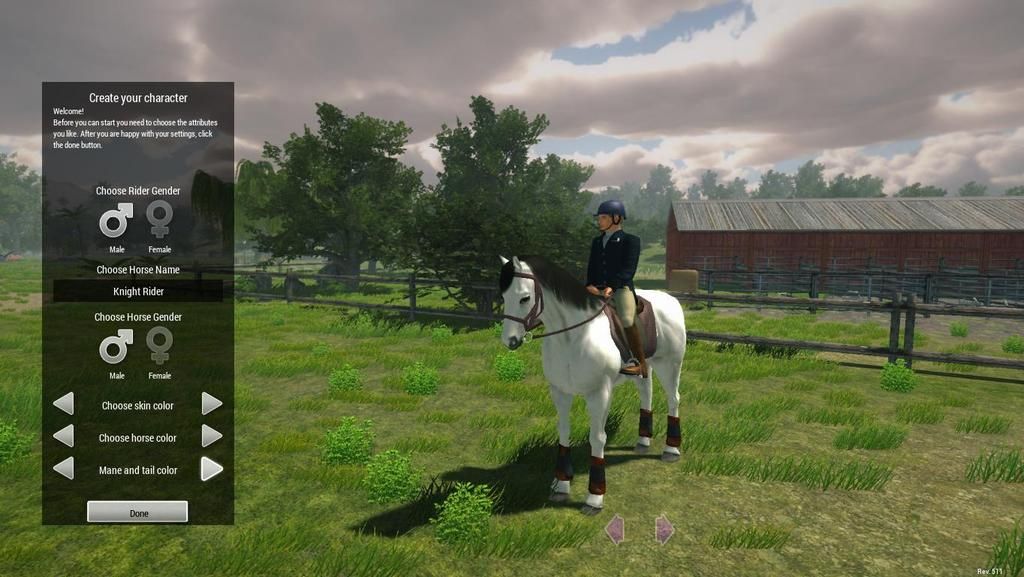 Horse and rider customization is kept to a minimum as the focus of the game is to the actual gameplay. It may begin as feeling stiff, but as you keep on playing and get the timing of your leaping right it can be fluid. The game also has ranked matches if you are feeling a bit more competitive and you need to show off your skills to the rest of the world. There is a very easy control scheme, which as I found that you will mostly be playing with the directional keys and the spacebar key. If you want to be fancier, there are keys for trotting and cantering around the stage. You can also switch up the camera for first person view which will be great if you have a HTC Vive or any other VR device.
In my opinion the game is worth trying by mere fact that it is a F2P game and only around 400mb to download. It's something different from all the FPS and Moba games out there today. And it seems these days that more people are getting into simulation games.  The game might not offer hours of fun. But if you treat it as a mobile game which you play now and again. Then I think it is worth keeping in your steam library.