Johannesburg – the anticipation is almost tangible as October comes again. It's the time of the year for rAge Expo to astound, enchant and bedazzle the gaming and tech enthusiasts of South Africa. As the biggest festival of its kind in this country, attendees can expect an experience of epic proportions. 
rAge offers something for everyone with a wide range of events and displays including: competitions, cosplay, eSports, exhibitions, industry guests, games, panels and of course, great food. The expo starts on Friday 7 October and ends Sunday 9 October.

As always, an amazing number of games will be on display and, for many, available to play. Megarom will be show casing: For Honor, Steep, South Park: The Fractured But Whole, Eagle Flight, Final Fantasy XV, Rise of the Tomb Raider: 20 Year Celebration and Hitman along with demos of Tom Clancy's Ghost Recon: Wildlands and Watch Dogs 2. 
FIFA 17, XCOM 2, Mafia III, NBA 2K17, BioShock: The Collection, Forza Horizon 3, Recall, We Happy Few, Everspace and Cuphead will be on display at the Xbox, 2K and EA stand. 
PlayStation brings GT Sport, Gravity Rush 2 and PES17 to the table as well as their very own Virtual Reality experience with Batman, Rigs, Rush of Blood and VR Worlds (Ocean Descent and The Getaway).
Among the Innocent: A Stricken Tale and Polygod will be at the home_coded booth which is a stand for developers from South Africa.
rAge always provides an excellent platform for eSports and this year's iteration will be no exception. The Telkom Digital Gaming League (DGL) Masters is back and better than ever before, boasting a prize pool of R1 000 000 for Dota 2 and Counter-Strike: Global Offensive. The Digital Gaming Championship (DGC) will be present, as usual and will host some of South Africa's best competitors facing off in a VIP LAN.
Not to be missed is the Call of Duty World League (CWL) Monster Astro Gaming (MAG) Cup with a prize pool of R120 000. This tournament promises to draw massive attention due to the inclusion of Ben 'Benson' Bowe in the COD Casting team. He is an internationally acclaimed caster that recently worked with the CWL to bring the COD World Champs to viewers around the world at CODXP. To find out more about MAG Cup, check out Anteria's article on it here: Click Here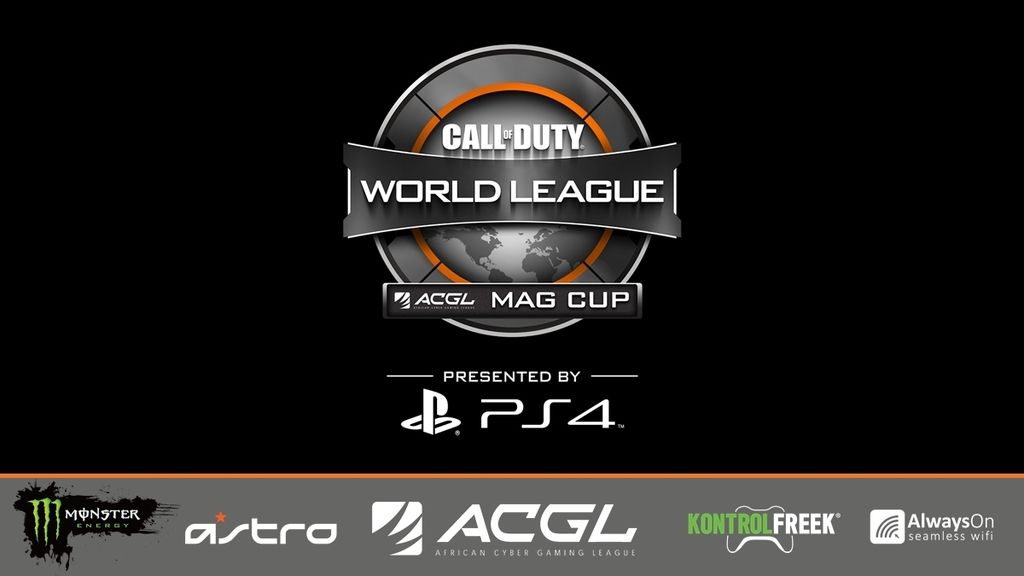 Accompanying the MAG Cup will be the Celebrity challenge on Friday afternoon where "two celebrity teams face each other in a battle for glory". Each team will be led by a competitive Call of Duty player (Ismail "Jakez" Jacobs from eN_Astra and Insane Gaming's Kaelin "Tanker" Govender) and the teams will feature personalities such as musician Jack Parow and rugby player Rohan Janse van Rensburg.
There will also be a variety of tech (computers, hardware and gadgets) on show including the reveal of a new range of accessories and headsets by Apex Interactive and overclocking workshops by NAG and MSI.
The geek culture will be represented through Cosplay workshops as well as various stands throughout the expo (like comic book stalls).
As always, there will be a huge variety of competitions for attendees to enter. The Matrix Warehouse Ultimate Gaming PC giveaway (worth R50 000) is sure to draw some attention whilst the fan-favourite rAge Cosplay Competition will return for its sixth year.
Anteria News will be at rAge, covering much of the above during and after the expo so be sure to check back here for detailed articles.
rAge provides an amazing experience to all types of gaming and tech enthusiasts each year and the 2016 edition looks as though it will continue this trend. Personally, I cannot wait to get my yearly fix of gaming and technology when I #escapetoplanetrAge.